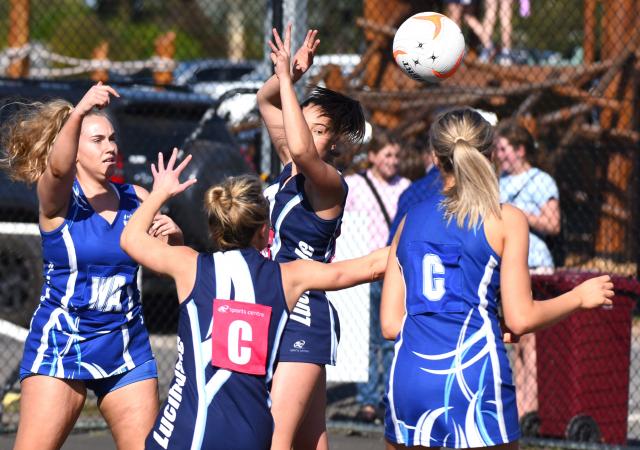 By Lachlan Onions
Penola will look to return to the winner's circle when it takes on league-leaders Lucindale in Round 10 of Kowree Naracoorte Tatiara netball.
These two sides faced off back in Round 1 where the Roos won by nine goals.
After a shaky start to the season, the Eagles have ben one of the in-form sides of the competition but will look to bounce back after a shock defeat at the hands of Mundulla last weekend.
The clash sets itself up to be an exciting clash as the top six sides in this year's competition have proven capable on any day.
The Eagles will hope April Possingham can make a return to the side this weekend as she has been pivotal for them in attack.
Penola will be tested in the circle as it takes on the side with the best defensive record this season.
After eight games, the Roos have conceded just 268 goals, at an average of just over 33 per game.
Lucindale enters the game in strong form, with three consecutive wins.
Trudy Lane and Lucy Meyer will look to put Penola's defenders to the test in what should be an exciting matchup when they take on Brooke Klemm and Maddy Teakle.
The Eagles will be eager to redeem themselves after their disappointing loss in Round 9 but the Roos should have just enough strength to claim what will likely be a very close contest.